Drift, Episode 1: Dust is out now
https://www.qobuz.com/gb-en/album/drift-episode-1-underworld/pfx77esbf...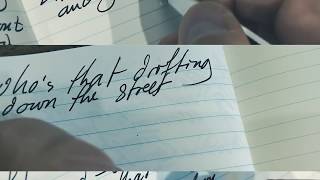 DRIFT
started as a journey with no fixed destination; an experiment and a very public investigation of new working processes by Underworld. On that journey, Karl and Rick stopped at a pig shed in Essex; Rockingham Speedway; a hotel room in Reykjavik; AIR studios and a series of tiny club shows in Amsterdam, Manchester and London. Each of those stop off points helped influence the creation of DRIFT Episode 1 parts 1 to 5…
Now presented via all major streaming/download platforms,
DRIFT Episode 1: DUST
features extended and developed versions of each of the Thursday releases, including collaborations with DJ and Producer
Ø [Phase]
, Australian experimental impro-trance band
The Necks
and a piece made to reflect the ongoing work of the award-winning
Manchester Street Poem
project.
Tomato's
Simon Taylor has brought together the series of films into a resolve of Episode 1…
The second episode of DRIFT begins in January 2019
https://underworldlive.com/drift/
Drift Episode 1 EP
Tracklisting:
01 Intro (Brilliant Yes That Would Be) 0:29
02 Universe Of Can When Back 6:04
03 Dexters Chalk 5:01
04 Another Silent Way 5:27
05 Low Between Zebras 2:57
06 A Very Silent Way 10:31